June 21st 2019| 0 Comments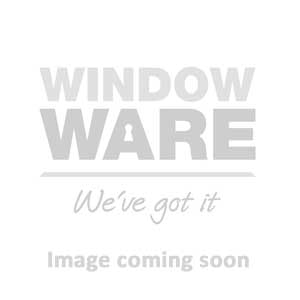 Nothing brings fenestration brands and people together quite like FIT show! It's the perfect place to showcase innovation, make new business connections and compare notes with other companies all operating in this ever-changing industry.
It's not surprising then that Window Ware was out in force to support their brand partners, get the low-down on the latest developments in the door and window market and pre-empt the next big thing to strengthen their product range. As one of the UK's largest hardware providers, stocking thousands of products from multiple brands, it was no mean feat visiting each and every one of our suppliers' stands! You might even have spotted some familiar Window Ware faces showcasing their sought-after Regal Hardware on the Window Widgets stand!
Colleagues from almost every department took their turn to walk the exhibition floor, including marketing, sales, finance, customer service and technical support. Window Ware encourage its staff to attend these kinds of events, because of their excellent learning potential. Colleagues get to see products in action, talk to the supplier face-to-face, meet up with customers, and gain useful industry insights. This all helps to build well-rounded, practical knowledge all the better to support customers with.
If you also managed to visit FIT show this year, there were probably plenty of products that caught your eye. Well you'll be pleased to know that you don't have to go far to find what you're after! Window Ware is THE place to source many of the must-have new products and hardware innovations you saw at FIT Show 2019 all under one roof. We've selected just a few of our FIT Show favourites, all of which are available from Window Ware, and come backed by accomplished sales support, considerable technical know-how and a reliable delivery service...
Regal Hardware impressed visitors with beautiful, authentic-looking heritage hardware designed to work with modern key-locking convenience on both 70mm profiles and flush sash casements.
MACO launched their new MKV window lock and presented their A-TS self-locking door lock with its new day latch feature. The lock is automatically engaged in three places by two hooks and a bolt when the door is pulled closed to achieve a more secure, quieter, weather-tight seal.
Glazpart showcased their ever-essential glazing packers plus the compact Link Vent Mk2, with its ever-expanding range of colours and finishes, plus optimised airflow capable of meeting the latest building regulations.
Avantis demonstrated their security-obsessed multi-point door locks for PVC-u and composite doors, which lead the way with some of the strongest SBD-accredited and PAS24-approved reinforcements in the industry! They also launched their latest innovation – KUBU-equipped locks - the easy-fit, high-volume solution which helps fabricators to get their doors and windows 'set-for-smart'. Once activated, homeowners can use the system to check the status of their door lock via their phone. KUBU will be available for wide-spread distribution from Window Ware later this year.
GT Window Products Ltd showed off their range of clever and cost-effective fast-fit hinge protectors, seal compression and glass retention devices – essential kit for creating PAS 24 certified doors and windows.
RW Simon Ltd exhibited a selection of their ever-popular natural ventilation products including DUCO window louvres, Framevents, sound-reducing acoustic trickle vents and Airstrip Glazed-in Ventilators.
Konig UK proved just how quick and easy it is to renovate discoloured or scratched plastic with their super-handy edging pens, PVCu repair kits and lacquer sprays – available in an impressive range of colours.
You can find all these products and more here at Window Ware