February 28th 2019| 0 Comments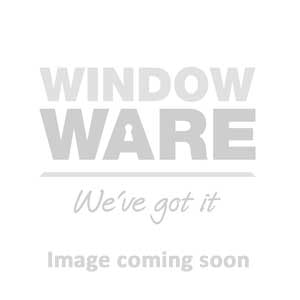 There's a new addition to the much-loved Yale Lockmaster range at Window Ware – a new, versatile AutoEngage multi-point locking system that delivers class-leading security suitable for most composite door configurations including heritage or contemporary doors with either key or lever operated exit.
Yale's Lockmaster AutoEngage door lock leaves no grey area when it comes to security! As soon as the door is shut, multiple security latches are fired automatically from independent trigger points and achieve 20mm engagement. That's pretty formidable levels of protection and increased peace of mind for the homeowner without even having to lift the handle! Once shut, the door can be then fully secured by simply turning the key to engage the centre deadbolt and deadlock all the locking points.
Flexible and fabricator-friendly
The engineers at Yale have designed the Lockmaster AutoEngage to be supremely flexible. The non-handed adaptable gearbox suits both left- and right-handed opening as well as key or lever operation to give maximum usage with minimal stockholding. There's a classic variant with a centrally-located gearbox that suits most modern doors as well as a heritage option with a raised gearbox that's perfectly suited to more traditional non-lever door styles commonly found on town houses and period properties.
Living up to the Lockmaster standards
As far as security performance and long-lasting reliability goes, Yale's AutoEngage comes with all the customary Lockmaster assurances. Tested to PAS 24: 2016 and Secured by Design certified, this multipoint lock offers effective crime protection. What's more, it's also designed to be highly tolerant and deliver optimum seal compression to prevent gaps or bowing. AutoEngage locks are also corrosion resistant to BS EN 1670:2008 Grade 4 (240 hours salt spray) and tested to 100,000 cycles with a 10-year mechanical guarantee, promising years of trouble-free operation.
According to Window Ware's Technical Manager, Robert Vaughan, "Yale Lockmaster is the go-to locking system for many of our door fabricators. With the arrival of this newest variant, we're giving our customers more of the products they prefer and ensuring there's a Yale lock solution for pretty much every door permutation. Plus, the Yale AutoEngage is about as secure as door locks come, so it'll really appeal to homeowners and developers looking to safeguard properties and provide a real selling-point for the fabricators that fit it."
The Yale Lockmaster AutoEngage multipoint door lock is available from Window Ware now. Go to our product pages to browse and buy at discounted trade prices or speak to the sales team on 01234 242724 to find out more and request quote.