March 01st 2019| 0 Comments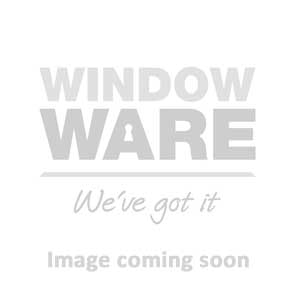 This time last year, Window Ware launched an exclusive collection of heritage-style window handles called Regal Hardware, which were uniquely suited to both flush-sash and standard 70mm systems. From the get-go, Regal was a resounding hit with fabricators. Twelve months on, sales of this range are still riding high on the growing wave of popularity for flush sash and showing no signs of slowing.
Continuous growth
From a standing start in March 2018, Window Ware sales of Regal Hardware saw impressive and continuous growth throughout the year and with three new sizeable accounts already secured in 2019, this trend looks set to continue. Regal Hardware is now firmly embedded in the Window Ware range and makes a respectable contribution to the monthly sales figures. What's more, last month, the number of Window Ware customers buying Regal Hardware passed the 100 mark. This milestone is testament to both an accomplished sales team and a product that has really hit the mark with the needs of the UK door and window market! With successful new arrivals like Regal Hardware bolstering the company's highly responsive product offering, it's no wonder Window Ware managed to grow the business by 10% last year.
Authenticity and usability
Regal Hardware provides a full range of window furniture which expertly replicates the period aesthetics of 19th century ironmongery yet affords the same key-lockable convenience and precision engineering typical of modern window handles. Choice is a key selling point for this range with ample options for homeowners looking to express their individuality. Customers can take their pick from two different designs - monkey tail or pear drop - and an impressive array of nine eye-catching colours, from the ever-popular black through to the rather unique bronze red tint. Importantly, this stand-out style doesn't come at the expense of substance, as all Regal Hardware products are fully tested and supported by a 10-year mechanical guarantee as standard. According to Window Ware customers, it's that same tangible quality and durability that sets Regal Hardware apart from the competition. Apparently, no other heritage handles have the same solid, hard-wearing feel about them.
Dual-purpose for twice the appeal
Richard Bryant, Commercial Director at Window Ware explains, "Since its launch last year, Regal Hardware has proven incredibly popular, especially the black monkey tail handle which turned out to be the top seller for the range last year. Fabricators now have next-day access to heritage-style hardware that suits flush sash casements and 70mm systems too – dual purpose usage for twice the appeal. This new range has taken off, not least because it answers the growing demand among homeowners for distinctive traditional-style windows, but also because it delivers the consistent quality and dependable accuracy required by premium fabricators looking to extend the superior workmanship of their products."
The Regal Hardware range is available to order online at here. If you'd like to find out more about the different handle designs and finishes available, or you'd like to get a personalised quote, give the Window Ware sales team a call on 01234 242724 or email sales@windowware.co.uk.