January 28th 2019| 0 Comments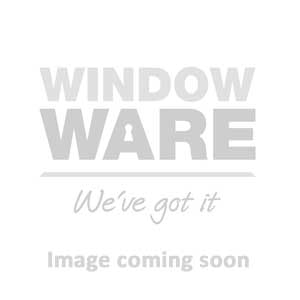 Want a panic bar system that simply works harder and takes the complexity out of ordering parts? OMEC panic exit devices are designed to fit most emergency doors, whatever the configuration or composition – straight out of the box! Available from Window Ware and ready to streamline your stock holding now!
Window Ware has put together two OMEC panic bar kits which contain everything you need to achieve up to three secure locking points on both left and right-handed single or double doors – including a selection of strikers to suit PVCu, timber or aluminium compositions. So, unless you want external access, a push pad instead of push bar or just a single centre latch point (there are hardware options available for those too) you just have to choose between the active or slave OMEC panic bar kits which pretty much do it all!
Keeping things simple
This makes for simpler ordering and reduced stock-holding, which is welcome news for fabricators who don't have the time or storage facilities to deal with lots of separate components. OMEC panic door hardware lets them accommodate most popular emergency door arrangements with the minimum of parts, and at the same time, they can easily customise their system if required with optional accessories. Furthermore, OMEC emergency exit devices are surface mounted, so they're quick and easy to fit too. Window Ware's Business Development Manager for Aluminium, Rich Fraser reckons,
"These new OMEC panic bar kits will probably work for around 99 percent of emergency door configurations and we've got optional accessories that will take care of the remaining 1 percent. With simple ordering, straight-forward fitting and competitive prices, OMEC panic exit devices have the potential to save fabricators time, hassle and money!" Rich goes on to say, "Although I joined Window Ware just last year, I've been selling and supporting the OMEC range for over a decade. That means I know the products inside out and have developed great relationship with the OMEC team. I'm looking forward to passing on the benefits of that experience and accrued knowledge to Window Ware customers now that we're the only UK importer for the OMEC range."
Quality credentials
OMEC products are quality manufactured according to EN 1125:2008 in Italy – a country renowned for their superior locking hardware and independently certified by the Italian Certification Institute ICIM. What's more, each and every latch mechanism has been successfully tested to over a million cycles to give you every product assurance.
OMEC panic door hardware is available from Window Ware now. Visit our product pages to find out more and order online at low trade prices or give the sales team a call on 01234 242724. They'll be able to advise you on the right hardware for your particular application and provide a personalised quote.