April 25th 2019| 0 Comments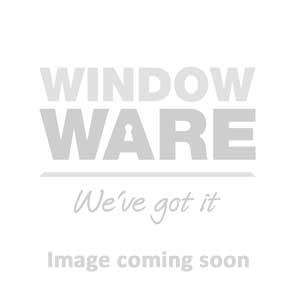 Tough on tasks, yet kind to budgets - a brand-new range of professional-grade tools from Kendo has just arrived at Window ware!
This hard-working collection aims to answer the call from trade counters looking to supply their customers with tool box essentials that are good enough to compete with leading brands but come without the premium price tags.
Kendo products should prove a tempting tool choice, not just for the reseller trying to maintain their margins in a competitive market place, but also the trade professional looking to keep their costs to a minimum, while still working safely and turning out first-class results.
Tools for everyone
The range encompasses VDE-certified pliers, scrapers, chisels, hammers, knives, angle squares, pry bars and more. And while these tools are particularly useful to Window Ware's primary target market – door and window specialists – they could easily find their way into the tool kits of general tradespeople and DIYers too.
"We're really excited about our new Kendo range", raves Karl Williamson, Window Ware's Business Development Manager – Repair and Installation. He believes it has the potential to be a big hit with both stockists and end users. He points out, "We know what makes a great hand tool here at Window Ware. The ex-fitters and ex-fabricators on our team are a tough crowd to please, but Kendo products have got our thumbs-up! We'd be happy to use any one of the tools ourselves or recommend them to others!"
Kendo tools are available to buy both in bulk for resellers and individually for personal use from Window Ware now. Trade counters interested in stocking the new range can contact sales on 01234 242724 to request a copy of the brochure or view the brochure online or ask about a quote. Click here to browse the full range.