October 31st 2019| 0 Comments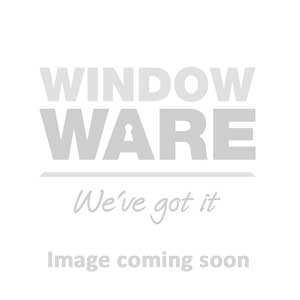 Our brand new aluminium systems digital brochure delivers big choice with one-stop convenience.
If you thought Window Ware only sold uPVC hardware, think again! We have in fact been successfully supporting aluminium fabricators for years, but in 2018, we upped our game and embarked on ambitious plans to expand our aluminium offering. Just 12 months on, we've added loads of new products to our portfolio, grown our team with dedicated sales support, become a member of the Council for Aluminium in Building (CAB) and now we've created a brand-new brochure that pulls together this flourishing and in-demand product range.
Wide choice without the legwork
Fabricators can flick through over 100 clear and concise pages to find an unrivalled choice of hardware solutions and consumables specifically designed to work with aluminium profiles. That includes window fittings like handles, friction stays, espag bars, folding openers, manual or automatic gearing, and trickle vents, as well as custom-made over-glass ventilators and glazed-in louvres grilles. Plus, every conceivable door fixture including locks, cylinders, handles, hinges, letter plates, bi-fold locks and gearing and so much more for full-functioning doors that meet essential accreditations such as PAS24, Secured by Design, TS007 and TS008.
For fabricators who have standardised on hardware from specific manufacturers, there's aluminium-compatible products from all the industry's favourite, most-trusted brands, including Yale, Trojan, Eurospec, G-U, DUCO, RW Simon, Securistyle, Caldwell, Cotswold Architectural Products, OMEC and many more!
Window Ware's Business Development Manager for Aluminium, Rich Fraser,, explains, "With the launch of this brochure, we want to take the hassle out of sourcing aluminium hardware. Now rather than having to deal with several suppliers to find what they need; fabricators can simplify their supply chain and tick off their entire parts list in one go with Window Ware! That should save time, bother and budget thanks to reduced paperwork, fewer shipments, lower carriage costs and less chance of delivery delays."
The digital version of 'Hardware for Aluminium Profile systems – 2020' is available to download 24/7 here. Prefer a paper copy? You won't have to wait long – printed hardcopies should be available early 2020.