February 05th 2020| 0 Comments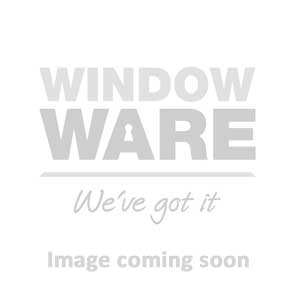 Find out why Avantis multipoint door locks are getting the thumbs-up from Window Ware's discerning fabricator customers!
Just a little over six months since Window Ware became a distribution partner for Avantis Hardware Ltd and began stocking their multipoint door locks, the range is now flying off the shelf and becoming a fast favourite with door manufacturers across the country. Here's what two fabricators had to say about these powerhouse products…
Works first time without fail
Jake Stephens, is the Director at Kent-based window and door manufacturer WinRem Ltd. He thinks the Avantis multi-point door lock is "Fantastic!" He goes on to explain, "We use Liniar profiles to build our doors and primarily supply to the trade and new build sectors. Avantis door locks meet all the latest building regulations, plus Liniar recommend Avantis locks for Part Q compliance, so it's an obvious product choice for us."
"We've tried using other door locks in the past, but we kept having issues and getting call backs, plus they were time-consuming to fit. It's a different story with Avantis multipoint locks. They go straight on the workbench and work first time without fail. We never get any questions or queries from our team of fabricators and no one has come back to us with a faulty lock yet!"
Jake and the team are already thinking ahead to how Avantis locks can give WinRem the edge over the competition. He reckons, "Because the team are already familiar with fitting Avantis locks, it'll be simple to upgrade our offering in the future using the SMART-enabled Kubu locks, also from Avantis, which are just as easy to fit with standard routing prep and no wiring!"
Our lock of choice
Paul Martin agrees, "The Avantis door lock just works!" Paul is the Operations Director for KwikFrames Ltd – a UPVC door and window specialist in Hull. They've been manufacturing composite doors, specifically using Solidor slab and Avantis locks, since March 2012.
He will happily testify, "We've made a lot of doors in those 8 years and we've had only a couple of lock failures, all of which were put right by the hardware manufacturer straight away. The Avantis multipoint door lock ticks all our boxes, not least because it's been part of Solidor's standard offering for years. It's also very reliable, easy to fit with plenty of adjustability, reasonably priced and excellent value for money too."
Paul also points out, "We've sourced our locks from various suppliers in the past but switched to Window Ware last year. The biggest benefit of that move is that there is no minimum order quantity. I order only what I need for the next week's production. That means I don't have to predict hardware usage and I can keep our stockholding to a minimum while still being able to offer our customers a broad choice of hardware options to suit their needs, which is critical in this competitive market."
Avantis multipoint door lock advantages
Avantis multipoint door locks are available now. These locking systems deliver industry-leading fortifications and excellent seal compression on PVCu, composite and timber doors due to their large opposing chamfered security hooks and strong triangulated 25mm deep throw centre deadbolt. All variants are tested to PAS 24 and British Standard BS6375, Secured by Design accredited, corrosion-resistant to EN1670: Grade 4 and promise a service life of over 50,000 cycles with a 10-year mechanical guarantee.
To find out more or get a quote, call sales on 01234 242724 or email [email protected]