November 25th 2020| 0 Comments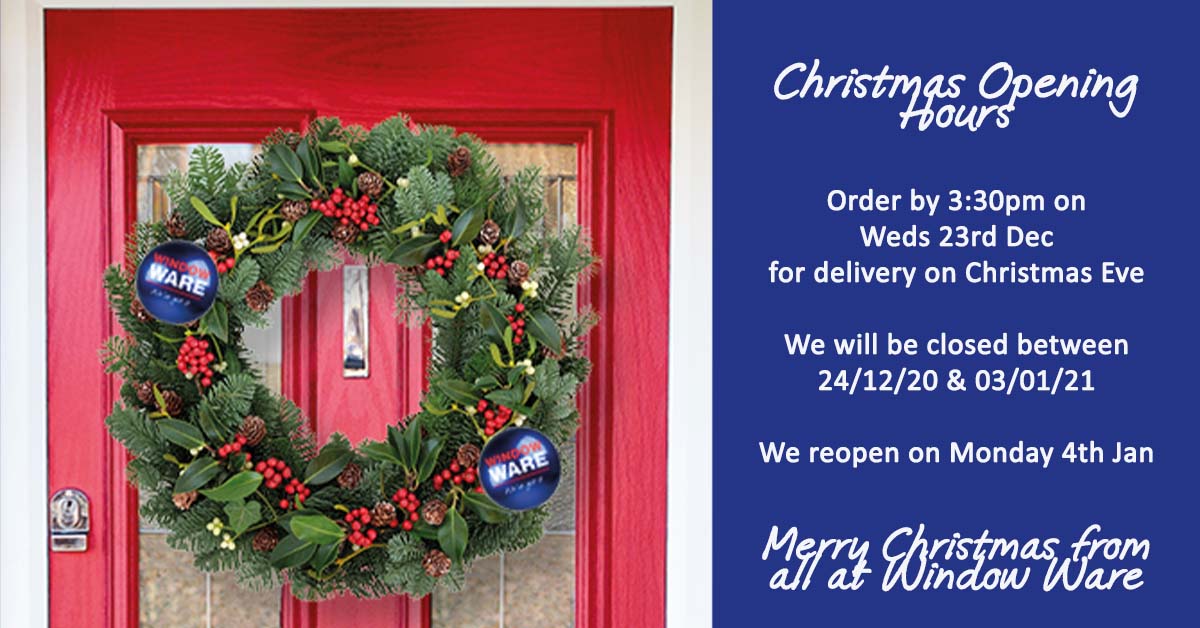 Festive hours designed to fit around you
With the whole fenestration industry having to up-pace to meet increased demand, as well as adapt to new ways of working this winter because of Coronavirus, we figured our usual festive opening times might not truly meet our customers' needs this year.
So, in a quick email survey posted earlier this month, we invited our hard-working fabricators and installers to tell us exactly when they would be working this Christmas. That way, we could adjust our opening hours to suit and make sure the Window Ware team was on hand to support them with essential hardware when it really mattered.
According to the survey results, our customers said…
… they would be shutting down at some point between 21st and 24th December, but the majority of respondents said they'd be working up until the 23rdDecember.
… in most cases, they weren't working between Christmas and New Year, and they intended to return to work in January. Any customers planning to remain open, said wouldn't need us.
Our customers talked. We listened. And we've scheduled our Christmas shutdown to fit in around them.
Here are the Window Ware festive opening times for 2020 as chosen by customers!
Last orders is at 3.30pm on Wednesday 23rd December 2020 for delivery on Christmas Eve.
We are closed between 24th December 2020 and 3rd January 2021.
We will re-open on Monday 4th January 2021.
We are confident these times will ensure our busy customers have access to the hardware, tools and materials they need to get through the inevitable flurry of jobs before Christmas and be well-prepared to crack on with work in the New Year.
In the meantime, we'd like to thank all our customers for sticking with Window Ware through what's been a particularly demanding year for everyone. 2021 will no doubt bring its own trials, but we're #InThisTogether and we're ready to rise to the challenge.
Merry Christmas everybody and a happy, healthy New Year!