December 05th 2018| 0 Comments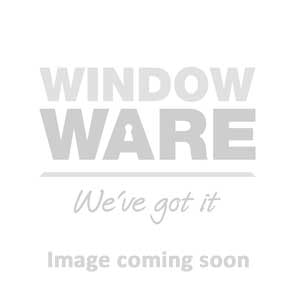 This year, Window Ware can boast an array of best-selling new product lines, several major award wins and consistent service excellence! Our Managing Director Sam Nuckey reflects on a remarkable 2018.
"With 2019 just around the corner, we wanted to take this opportunity to look back on what has been an incredible year for Window Ware. Back in January, we announced our new mission statement that aims to ticks all the boxes for our key stakeholders. It says, 'our goal is to deliver a superior quality of service that customers expect, employees are proud to be a part of and industry-leading brands can trust.' With the successfull launch of multiple new products from the industry's biggest brands, being named best hardware supplier in an independent survey, and our high-profile award wins and nominations recognising our high-levels of customer service, I think we can safely say we have achieved our goal this year!
Offering 'high-end heritage'
We kicked off the year with a bang, when we launched Regal Hardware – our exclusive range of heritage-style window furniture. It's a range which is not only at home on an ever-popular uPVC flush sash, but can also be used to enhance a standard 70mm uPVC window system – creating new and valuable opportunities for fabricators.
The response to this new range so far has been fantastic and, as market conditions get tougher and businesses look for new opportunities to stand out, we only see demand for Regal Hardware increasing. It's just one of many new products we've launched this year. Among the long list of arrivals is the Cotswold Sinidex lock from Caldwell, Yale's new Lockmaster multipoint lock – built specifically for bifolds, the new Link Vent MK2500 from Glazpart, a range of saws and tape measures from Xpert Tools, and the addition of Caldwell folding openers and DucoGrille Louvres to support our successful aluminium growth plans.
On time and in full
With such a diverse range of products (over 6,500 to be precise), it's quite the logistical feat to ensure all our customers across the country receive their order on time and in full. One of our proudest achievements this year has been to deliver consistently high-levels of service – demonstrated by our average monthly OTIF score of just over 97%!
This is a massive achievement, especially when 97% of our range is available with next-day delivery. It's a real testament to the hard-work and dedication of our team who work tirelessly to ensure we're able to function as an extension of the customer's supply chain. Along with continued staff training, we are always investing in new tech, our process management and our distribution centre, which currently holds over £2.5 million of stock.
Award-winning
Our commitment to delivering a superior quality of service was recognised by both our local and industry peers, when Window Ware won the 'Service Excellence' award at the SME Bedfordshire Business Awards and was shortlisted for 'Customer Care Initiative' at the G18 Awards. We are immensely proud of both of these high-profile accolades and are delighted to see our team and our ethos recognised in this way. Our success in the local SME Awards means we progress to the national finals this Friday at Wembley Stadium.
No one knows exactly how the next 12 months will play out, but we can certainly predict further instability in the market and fresh challenges for businesses at every level. We've been in regular contact with our brand partners, creating contingency plans for products with longer lead times and ultimately future proofing our entire inventory.
Cushioning supply shortages is by no means new to us. Over the past year we've successfully maintained high outbound service levels despite delays from some of the industry's biggest brands. We pride ourselves on our ability to strategically plan ahead to ensure production lines across the country keep moving. Despite the uncertainty, we are incredibly positive about 2019. Whether you're a new brand on the look out for a proven, value-adding distributor, or a door and window firm sourcing a reliable hardware provider to simplify your supply chain, contact us to find out how Window ware could help you achieve your new-year goals.